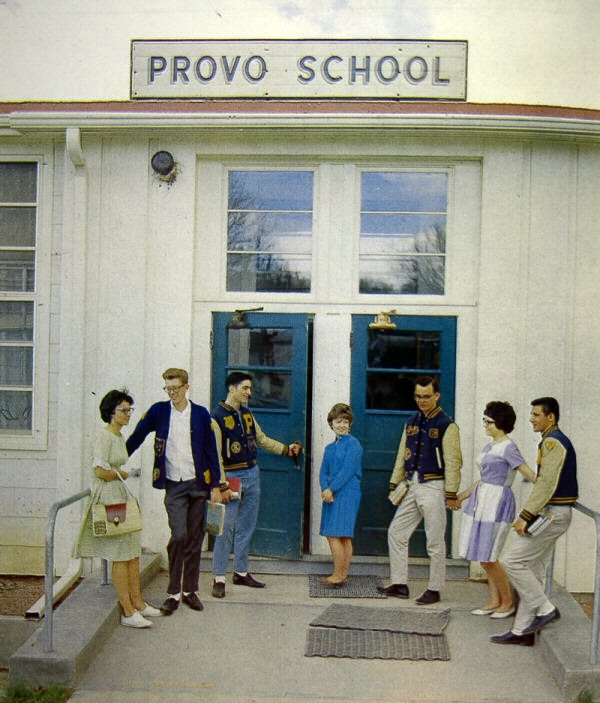 PROVO HIGH SCHOOL
IGLOO, SD
JIM MARTIN
---
SDSM&T FOUNDATION

Update
October 2008
Martin Inducted into 2008 South Dakota Hall of Fame
Dr. James E. Martin serves as a professor of Geology and Geological Engineering, the executive curator of vertebrate paleontology at the Museum of Geology, and the paleontology program coordinator at the South Dakota School of Mines and Technology. And recently, Martin was one of 13 individuals inducted into the 2008 South Dakota Hall of Fame.
Martin was nominated for this award because of his contributions to education and science. Living in a tent most of the summers of his life, he has undertaken graduate education and research to understand the past in order to predict the future for humankind, and he has brought leadership to all ages in the world of research.
Jim was born in Rock Springs, Wyoming, in 1949, and following the uranium boom, he moved with his family to Edgemont, South Dakota, in 1953. While in the third grade, Jim became enthralled with fossils and vowed to become a paleontologist. Another family move found Jim in Igloo, South Dakota, where he graduated from Provo High School in 1967. During his senior year, Jim was elated to meet a real paleontologist, Mr. Harold Martin, fossil preparator of the Museum of Geology at the School of Mines. Harold invited Jim to visit the museum, and during that visit, Jim met Dr. Robert W. Wilson, who would be his mentor through his undergraduate and masterís degrees. Dr. Wilson hired Jim as a field assistant for the museum, starting a career that would result in over 40 years conducting paleontological field investigations.
Jimís love for the geology of the earth and its fossils became his major study at the School of Mines. He earned his bachelorís degree in geology in 1971 and his masterís degree in geology/paleontology in 1973. He was then awarded research assistantships at the University of Washington, Seattle, where he was influenced greatly by Dr. V. Standish Mallory, and in 1979, Jim received his Ph.D. in geology. His dissertation concentrated on mammalian fossils from Oregon, where he continued field work and research throughout his life.
In 1979, Jim received job offers from both the School of Mines and Shell Oil Company; he could not resist the opportunity to return to the fossil beds of South Dakota and has remained at the university for over 30 years. When Martin arrived at the museum, 19,000 catalogued specimens were in the systematic fossil collections; today, over 300,000 specimens are housed in the museum. He has also mentored over 30 graduate students, has been an editor of five books, and has authored nearly 100 scientific publications.
During his academic career, Martin has had wide scientific interests and published manuscripts on many diverse areas. In 1986, he partnered with David Parris from the New Jersey State Museum to conduct summer field paleontology courses for over 20 years. The collections they discovered have been the focus of research and manuscripts of graduate students as well as publications authored by Martin and Parris including a paper published by the Geological Society of America in 2007. Martin has also collaborated with Judd Case, Eastern Washington University, and the two collected fossils in Antarctica, Argentina, and Australia. This research earned Martin the International Discovery of the Year Award in 1999 for Antarctic discoveries sponsored by the Royal Geographical Society of London/Discovery Channel Europe.
Martin has received certification as a Professional Geologist in Wyoming and Washington and by the American Institute of Professional Geologists. He was elected president of the South Dakota Academy of Science and was invited twice to the National Press Club in Washington, D.C., by the National Science Foundation for news conferences concerning Antarctic fossil discoveries. In 2004, Martin received the Distinguished Alumnus Award from the School of Mines for his research and mentoring.
In addition to university duties, Martin has assumed consulting and lecturing duties for many public and private entities concerning the geology and paleontology of South Dakota and the Pacific Northwest. He has also undertaken public television programs in four countries, has been the subject of numerous television documentaries, and has been chosen by the South Dakota Geological Survey to head the production of the Geological Map for the State of South Dakota that was published in 2004.
---
---

tested in Internet Explorer 8

tested in Mozilla Firefox 3.5.7

tested in Google Chrome
1920 X 1080 resolution