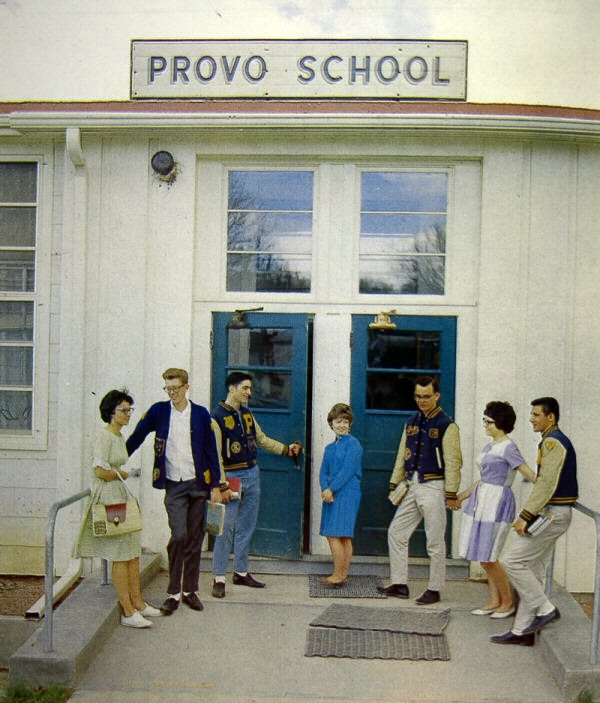 PROVO SCHOOL, IGLOO, S. D.
---
Reunion News
---
I will use this page to post information about the 2017 reunion.
Some of the classes have made plans for their individual reunions and I hope to post them here.
Class of 67 individual class reunion (Friday evening) "We've finally decided on a place for our Class of 67 Reunion. We've booked a room and the patio at Murphy's Pub and Grill in west downtown Rapid. The address is 510 9th Street. Again, we won't be having a sit-down dinner. We will have trays of vegetables, meats, cheeses, etc. and servers will be around to take drink orders as we mingle and reunite with old friends. We'll start about 5 PM and go from there. When we have a better idea of how many people will be there, we'll finalize the food menu and let you know what the cost per person will be. Gary, Jim and I are picking up the room, badges and related tabs, so the cost will be only the food. The drinks will be pay as you go."
The Class of 62 will also be at the (under construction)
At this point the following have indicated they are coming to the reunions, individual class reunions and/or All-Class Reunion: (under construction)
If you have something to add to this page please contact me. (Contact info below)
If you are in town Thursday night, check out the Summer Nights event downtown.
If you need some exercise during your stay in Rapid City, the Hansen Larson Memorial Park (M-Hill area) offers many excellent hiking and biking trails, right in the middle of town.
---
---

tested in Internet Explorer 8

tested in Mozilla Firefox 3.5.7

tested in Google Chrome
1920 X 1080 resolution