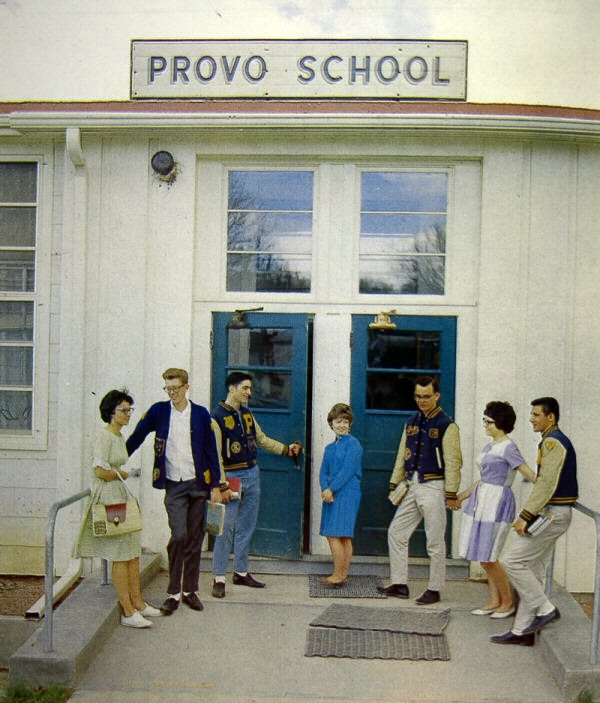 BLACK HILLS ORDNANCE DEPOT
NATIONAL THESPIAN SOCIETY
TROUPE 1722
---
---
The Walrus
| | | |
| --- | --- | --- |
| Vol. 5 No. 19 | page 2 | May 9, 1957 |
Thespian Society is Organized at Provo High School
Following a recent meeting of the Provo High School Dramateers charter members were initiated into Troupe 1722 of the National Thespian Society. This Society works for the advancement of the dramatic arts in secondary schools througout the world.
Provo's troupe will become an inner circle of the Dramateers, present dramatic arts extra-curricular group. To be eligible for membership, students must have actively particapated in a given amount of activities in the field of dramatic arts.
Charter members include seniors Coleman Bazzle, Charlette Detling, Betty Hutchens, Deanne Marsh and Jean Peed and juniors Ruth Finkel, Ann Ruby and Karen Torkelson. Following the initiation, the new members elected Karen Torkelson as president, Charlette Detling as vice-president, Ruth Finkel as secretary-treasurer and Ann Ruby as scribe. Mrs. Lois Emery, Dramateers sponsor, will service as Thespian troupe sponsor also.
---
---

tested in Internet Explorer 8

tested in Mozilla Firefox 3.5.7

tested in Google Chrome
1920 X 1080 resolution