BLACK HILLS ORDNANCE DEPOT
COMMANDING OFFICERS
---
MAJOR CURTIS April 6, 1942 - March 31, 1943
The first Ordnance Officer and the first Commanding Officer.
---
COLONEL HUBERT W. KEITH March 31, 1943 - Dec. 8, 1943
Went to Atlanta Arsenal, Atlanta, GA.
Executive Officer; Lt. Col. Ralph Cook Scott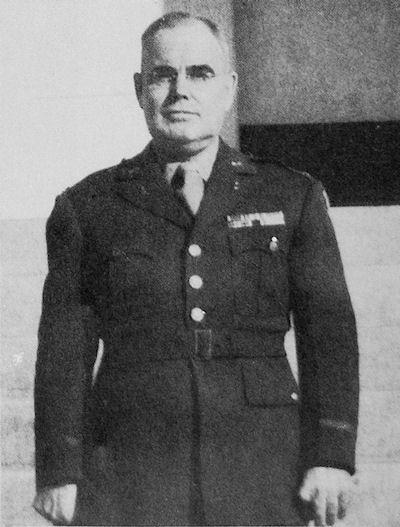 ---
COLONEL ROLAND W. PINGER Dec. 8, 1943 - Feb. 1944
---
COLONEL JAMES L. KEASLER, Feb. 1944 - March 7, 1945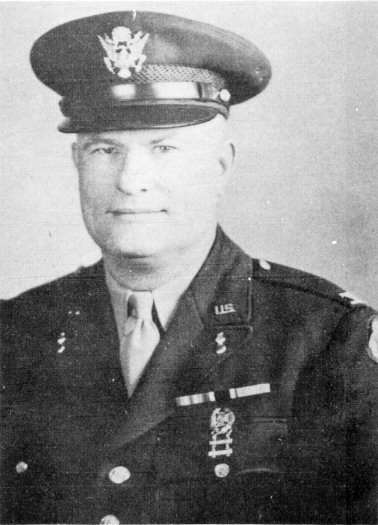 ---
COLONEL JEROME D. CAMBRE, March 7, 1945 - Dec. 4, 1945
Major Carl E. Davies arrives in March of 1945. Adjunct or Executive Officer ???
The Edgemont Tribune; March 14, 1945; NEW COMMANDING OFFICER TAKES OVER AT DEPOT
Igloo, S. D., Mar. 7 - Colonel Jerome D. Cambre, formerly executive officer at Letterkenny, Pa., arrived today and entered upon his duties as Commanding Officer, Black Hills Ordnance Depot, relieving Colonel L. Keasler, Commanding Officers since March 9, 1944. Like Col. Keasler, Col. Cambre is well acquainted with the important work being rendered by civilian war workers in ordnance depots. He has had considerable experience in working with them on previous assignments and agrees that they are the backbone of the Ordnance Department mission to supply troops with the necessary weapons, tools, equipment, and ammunition to fight global warfare.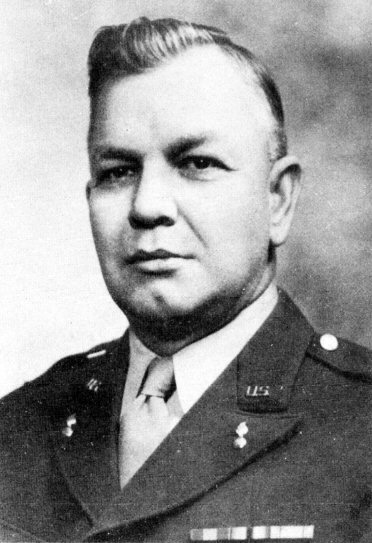 Colonel Jerome D. Cambre
The new Colonel was born in Mississippi on May 20, 1896. He attended Mississippi A and M, and later was appointed to the U. S. Military Academy at West Point, New York. He graduated and received his commission on November 1, 1918, and was assigned to duty with the Infantry.
Colonel Cambre has had many and varied experiences in his tours of duty including assignments in Alaska and Panama. He organized the Quartermaster Motor Supply Section at the Schnectady General Depot in 1940. He was Commanding Officer of the Rossford Ordnance Depot, Toledo, O., from January 20, 1943 to August 26, 1943, when the Depot was turned over to the International Harvester Company.
On November 1, 1943, Col. Cambre was transferred to the Red River Ordnance Depot where he served as Chief of the Maintenance Division and Chief of the Supply Division until February 26, 1944, when he was assigned to Letterkenny.
---
LT. COLONEL SAMUEL M. FLETCHER, Dec. 13, 1945 - Aug. 20, 1949
Lt. Col. Fletcher came from Italy and transferred to Germany after BHOD.
Lt. Col Fletcher was the longest serving Commanding Officer and improved life at BHOD in many ways, including Fletcher Field (the football field near the entrance to the Combat Area).
Lt. Col William C. Wine, Executive Officer.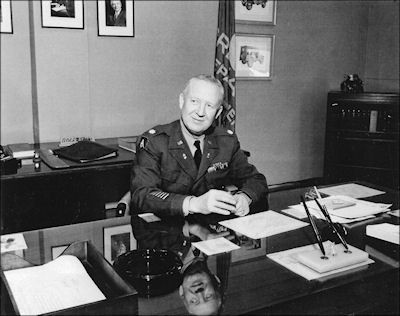 ---
COLONEL HENRY S. NEWHALL, Aug. 20, 1949 - July, 1951
Lt. Col. Newhall came to BHOD from Seneca Ordnance Depot.
Col. Newhall went to the Caribean Command in Panama.
Col. Newhall assumed command of the Guided Missile School at Redstone Arsenal, AL on July 10, 1955.
Lt. Col C. R. Byram, Executive Officer.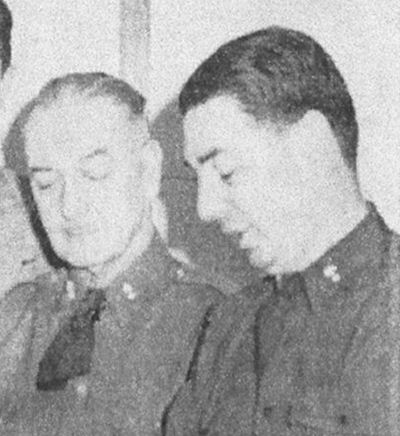 ---
COLONEL HOMER G. HAMILTON, July, 1951 - Aug. 7, 1953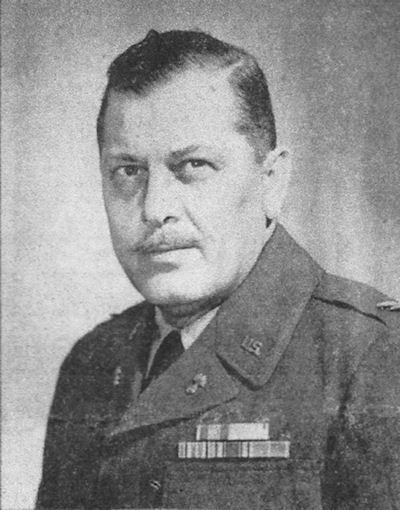 ---
COLONEL PAUL NORBERT WICKENS, Aug. 7, 1953 - July 31, 1956
Lt. Col. John W. MacDonald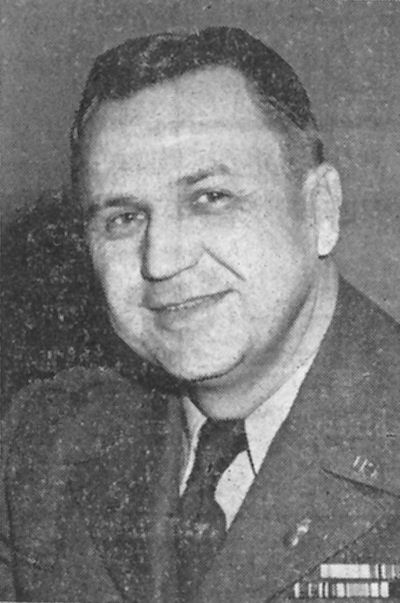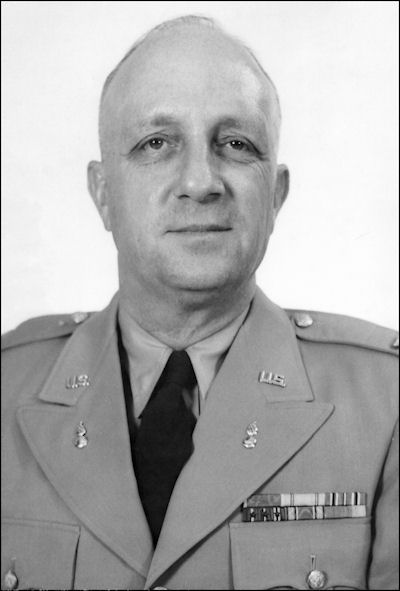 ---
COLONEL DON M. HOFFMAN, Aug. 1, 1956 - June, 1957
Col. Hoffman retired from the Army after BHOD.
Col. Hoffman came to BHOD from Captieux Ordnance Depot, France.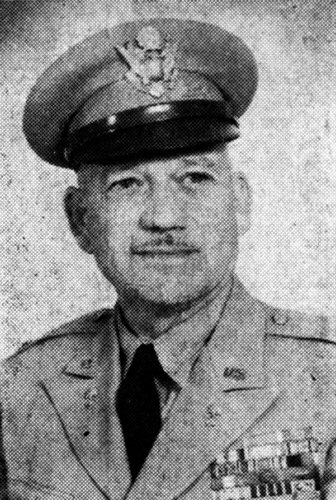 ---
COLONEL LLOYD R. MacADAM, Sept. 11, 1957 - Jan. 1, 1961
Major Floyd M. Whipple, executive officer (assigned to BHOD in Oct of 1956, came from Trois Fonttaines Ordnance Depot in France)
Col. MacAdam retired from the military after his tour at BHOD.
Prior to BHOD he was at Fort Meade, Maryland.
Major Whipple was acting CO after Col. MacAdam retired until Col. Bailey came in Feb.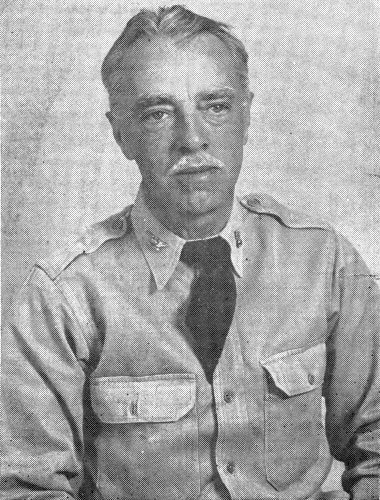 ---
COLONEL JOHN R. BAILEY, JR., Feb. 1961 - June 25, 1964
Col. Bailey came from the Office Chief of Ordnance, Washington, DC to BHOD.
Col. Bailey left BHOD for a tour of duty in Korea.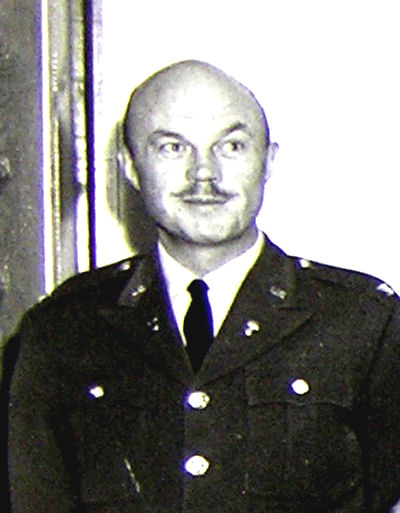 ---
LT. COL. JACK CARSTARPHEN, June 25, 1964 - Jan. 13, 1967
Lt. Col. Carstarphen came to BHAD from the White Sands Missile Range, NM.
Lt. Col. Carstarphen retired to San Antonio, TX after BHAD.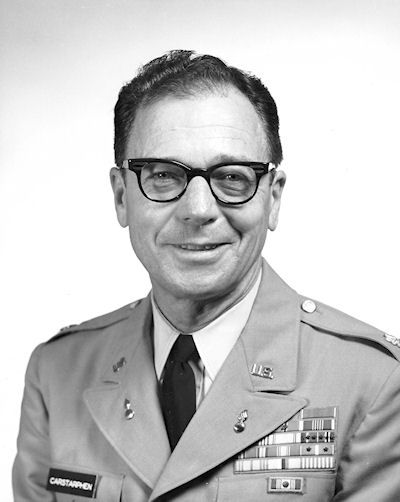 ---
MAJOR WALTER C. GAITHWAITE, Jan. 13, 1967 - June, 1967
Major Gaithwaite left a couple weeks before the actual closure and Lt. Robert Hulbert was the last military officer at BHAD.
Major Gaithwaite went to Jefferson Proving Grounds, Madison, Ind. and Lt. Hulbert went to Fort Hayes, OH.
Lt. Hulbert is married to Sherry Hansen, PHS class of 63.
---
---

tested in Internet Explorer 8

tested in Mozilla Firefox 3.5.7

tested in Google Chrome
1920 X 1080 resolution